So. Today's my birthday. Well technically, yesterday since it's 1:30 am but wow.. the best part. I got sick the day before. >.> So I tried to get up this morning to head to school, but when I got up to stand on my feet, I felt like crap... I felt dizzy, like my stomach was turning round and round inside and was going to fall out my mouth. :(
But then I felt sooooo much better later on in the day. Thank god. :D
Anyways. My daddy got me a pair of Coach shoes! WOOOT!
Okay, these were the pair he was originally going to get me: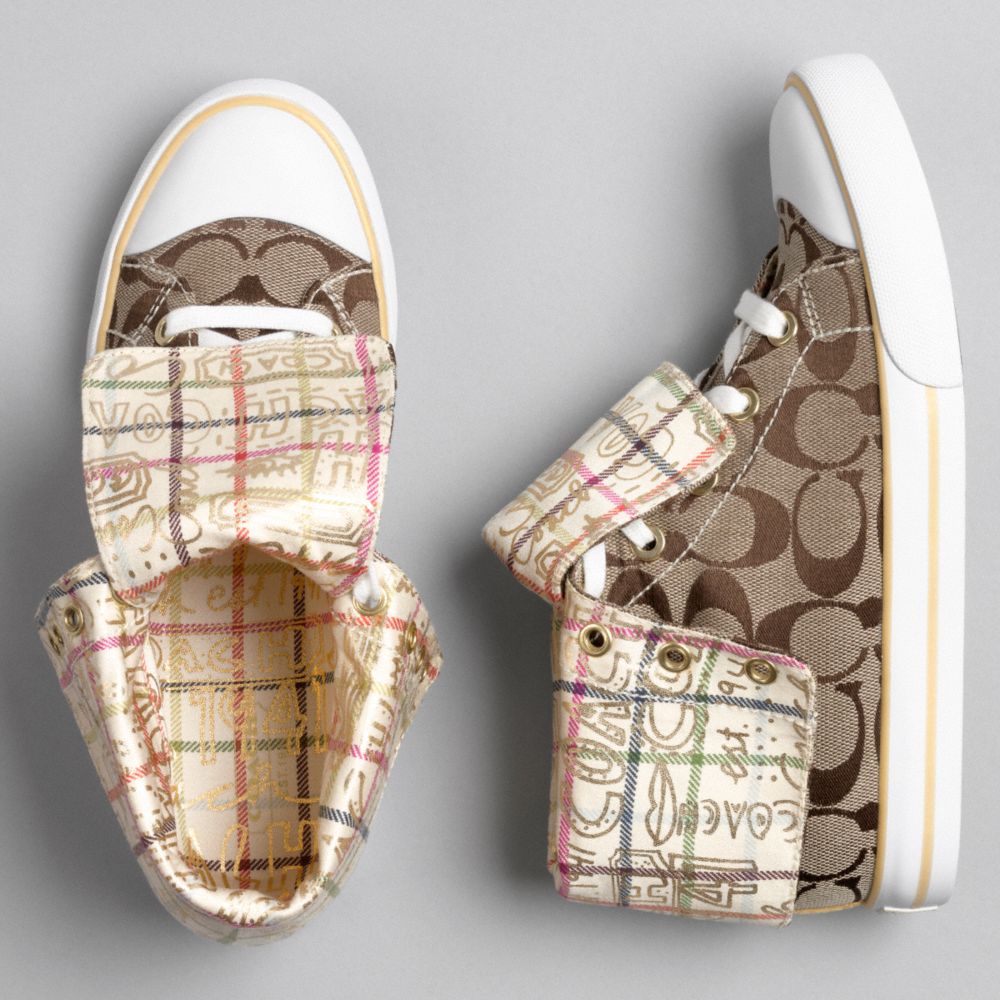 Bonney Sneakers
And these were the pair he ultimately got me: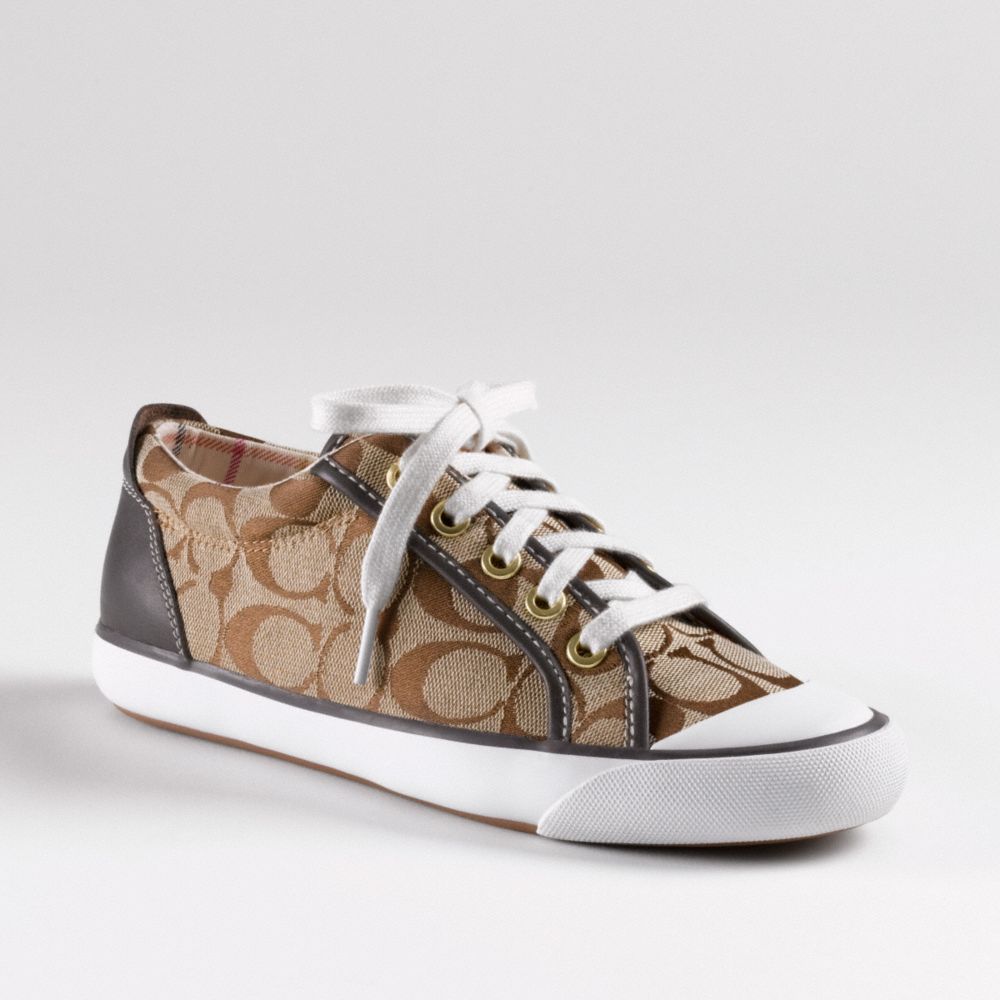 Barrett Sneakers
He said we can go exchange it if I wanted the first pair. The deal is, I really like the shoes my dad got me, but I think the Bonney sneakers looked cooler. xD give me your opinions!
Makeup Addict!
Man, I've come such a makeup addict since I've been watchin
Michelle Phan
's videos! I'm pretty sure, 80% of YouTubers that uses makeup watches her videos. Basically my makeup grew from 1 blush, 1 bronzer, a travel set brushes, and concealer, to all this makeup ,
in the course of a month and a half. >.< Michelle's
Simple Everyday with Pur Minerals
video had really made me want to get the Pur Minerals Start Up Kit, which I did! And guess what? I'm
LOVIN'
it! It's so natural and looks so gooood. :) She really is an amazing girl. She also has makeup reviews and great ways to keep your skin clean. Oh and after watching her
Romantic Valentine Look
vid, I've really wanted the Stila Sleeping Beauty Palette and the Lisa Watier Concealer Corrector Wheel. But the Stila Sleeping Beauty Palette was a limited edition Palette for the English Ballet and was mostly sold in the UK. So now being very committed to getting the palette and the color wheel, I searched eBay and google. Now on eBay I found it on 2 international stores sold the palette for 25 bucks plus 15 bucks shipping, so I'm like WTH?! 40 bucks for a quad palette?! Then on google I found this amazing site called Beauty Crunch, they had it on their site for 14 bucks! And 6 bucks for s&h but worth it! And guess what?
SOLD OUT
>.> Then on a forum called Makeup Talk and this nice lady sold her palette to me for 19 bucks and 2.75 for shipping and delivery confirmation. :)
Okay, now that Stila Sleeping Beauty Palette is set, I'm on to Lise Watier Concealer Corrector Wheel! eBayed it, cheapest was from international sellers for 35 bucks plus 18 bucks for shipping! So I'm like WTF? 53 bucks? Not worth it... and onto google (amazing google... <3)
29 bucks CAD
, and was also
29 bucks in USD plus 6 bucks shipping so I was pretty happy with that price and bought it.
And guess what? It came today on my birthday! Couldn't have been more happy! :)
So in conclusion. My birthday didn't turn out so bad! :) And sorry to the people who didn't want to read a wall of text about makeup. Told ya I got really into it.
P.S. Michelle is coming out with her own skincare line in a few weeks that is great for the skin and has SPF!
Thank you for reading and have a nice evening.
Enjoy some pictures I took of my makeup
here at my Makeup Album in Photobucket
! :)
Love,
Mindy Jasmin Leung :P